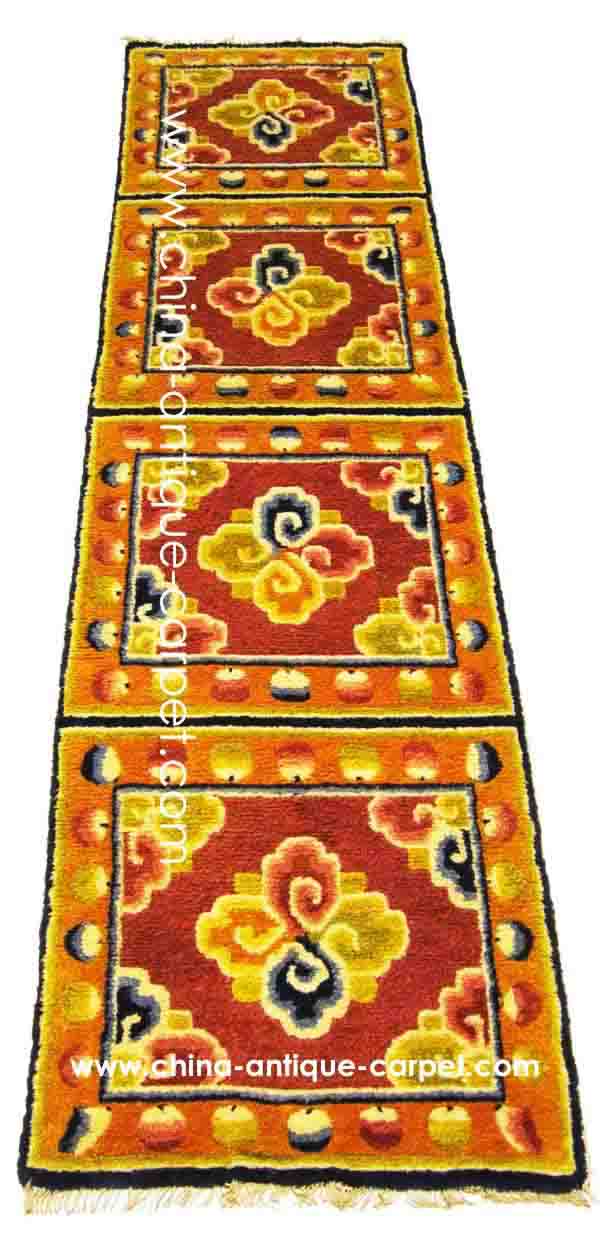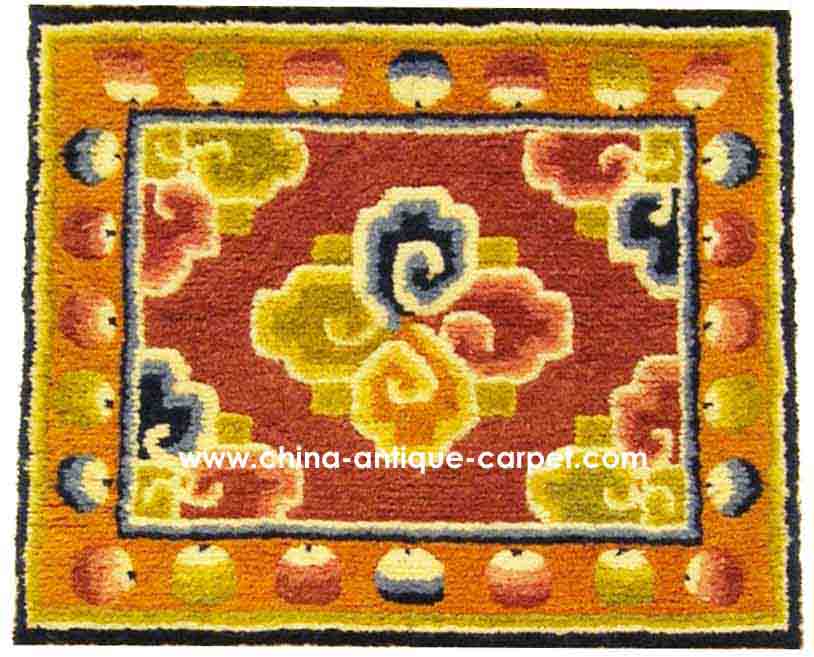 S/N: N0057
circa:late 19thC
2.48 X 0.62 m (98in.X 24in.)
Paraphrasing of the Dermatoglyphic Pattern:
Cloud
A chain of pearls pattern

Ninghsia antique rug, it was made in the later period of Qing Dynasty according to dictate of goverment for Tibetan "Huang Buddhism".
this rug was used by Living Buddha of lamasery. It was the necessary article to pray and decorate temple.
The pattern of this rug is Buddhism veins: Buddhism perl viens, clould viens.
In Ming and Qing Dynasties, the color was limited to used strictly Yellow was used for imperial court specially and red was only used for nobleman. In Tibet Buddhism, the strongest "Huang Buddhism" used yellow, the hat on Lama's head was yellow, the top of the temple was yellow and decoration inside temple was also yellow, wherein including carpets used in temple.