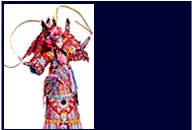 宁夏古董地毯图录
世界上最好地毯之一中国最好的古董地毯,一直受到国内外买家的追捧。行情在不断上涨之中
●出身高贵---宁夏古董地毯主要分为两个大类:一类是寺院用毯。另一类是贡品和王族礼品用毯。这是在中国古董地毯中绝无仅有的。
寺院用毯的图案以佛教符号纹样为主,如金刚杵,万字纹,八宝纹,祥云纹,佛珠纹,狮子狗等。都是与佛教密切相关的纹样。按照用途可以分为:幡毯、挂毯、禅毯、柱毯等。
作为贡品和王族礼品用毯在庆典、祝寿、贺喜时候使用,图案多以祥花瑞草、暗八仙纹样为主。如象征能力非凡的暗八仙,比喻团圆美满的团花。以表达人们的良好祝福之意。
早期的宁夏地毯常用锦地图案,这是一种用各种花卉有规律地组合纹样覆盖整个毯面的图案,这些锦地纹包括,万字纹,回纹锦,花瓣锦,龟背锦等。
在宁夏毯中黄色的大量使用主要是由于宫廷用毯和寺院用毯的原因。在明清时期,颜色的使用有着严格的等级之分。黄色为宫廷的专用色,红色为王公贵族和上流社会阶层使用的颜色。在藏传佛教中,当时实力最强大的"黄教"是使用黄色的,喇嘛的僧帽,寺院建筑的顶端,寺院装饰物包括寺院用毯都是黄色,黄色为宫廷和寺院的专用色,由于宁夏古董地毯是供上流社会使用,
●最好的羊毛----在中国的明清时期,位于贺兰山西北的阿拉善高原生长的纯种绵羊,羊毛弹性好,绒度高,光泽度高是最理想的地毯用毛。与阿拉善高原只有一山之隔的宁夏府(银川)是当时西北通往中原的孝通要道,也是阿拉善羊毛和地毯的集散中心。所以,阿拉善的羊毛称为宁夏毛,用此羊毛织作的地毯称为宁夏毯。由于使用了含绒度高的优质宁夏毛,其毛绒长,毯质柔软,手感好,有"绒毯"之称。
●工艺独特---宁夏地毯的配色独有特色,主要颜色有:姜黄,靛蓝,藏红等,全部都是植物染色。宁夏毯为羊毛手工打结地毯,打"∞"字扣。这在宁夏古董地毯独有的工艺。由于宁夏古董地毯尊贵的地位,只有具备高超技艺的工匠才被允许制作。
宁夏古董地毯 5

(N0094-N0099)
宁夏古董地毯 4

(N0077-N0093)
宁夏古董地毯 3(N0038---N0076)

Ninghsia Antique carpet Gallery
As the one of the best carpet in the world, ningxia antique carpets are called "the king of China antique carpets"
●nobility---Ningxia antique carpet could be divided into two parts. one was the carpets for temple and the other was for tribute for the royal family. This is unique in China antique carpet. The pattern of temple carpets were Buddhism veins, such as propitious cloud veins, warrior attendant's stick vein, wan vein, eight treasures veins, Buddhism pearl veins,Fu-dog veins etc.. The temple carpets included Banner rugs, Hanging rug, Buddhist carpet/Prayer carpet, Curtain carpet and pillar carpet etc. Ningxia antique carpet as tribute for the royal family was used for celebration, congratulations on birthday and happy occasion, so the patterns contents focused on lucky flowers, lucky grass and "Anbaxian" celestial beings veins, etc., Such as colorful butterflies symbolizing longevity, Anbaxian celestial beings symbolizing outstanding talent and group flower symbolizing happiness and reunion.
The early Ningxia carpe was often decorated with brocade patterns background, which the various regular patterns covered the whole surface of the carpet and these brocade patterns included words brocade, Hui veins brocade, flowers leaves brocade, tortoise back brocade, etc.
The reason why the large quantity of yellow was used on Ningxia antique carpet was that the carpets were used by imperial court and temples. In Ming and Qing Dynasties, the color was limited to used strictly Yellow was used for imperial court specially and red was only used for nobleman. In Tibet Buddhism, the strongest "Huang Buddhism" used yellow, the hat on Lama's head was yellow, the top of the temple was yellow and decoration inside temple was also yellow, wherein including carpets used in temple.
●the best wool---in Ming and Qing Dynasties period of China, the aboriginal sheep lived Alxa plateau located in northwest of Henlan mountain produced best wool for carpet knotting with highly lustrous, large diameter, wavy wools. Ningxia city Yin Chuan is isolated by one mountain with Alxa plateau was the strategic passage form northwest to Zhongyuan area and it was also the center of carpet trading. The wool of Alxa was called Ningxia wool and the carpet knotted with this kind of wool was called Ningxia carpet. The Ningxia antique carpets were made with high quality Ningxia wool containing rich downy contents. This kind of carpet was soft with comfortable feel to be honored "downy carpet".
●unique technics---the color of Ningxia antique carpets were special including mainly turmeric yellow, indigo blue and saffron red, etc. and these colors were dyed with plant dyestuff.
Ningxia antique carpet were wool carpets with knots. The tufted fabric knot was "∞" shape. This is unique technics of Ningxia carpet. Only the craftsman with high level accomplishment and creative power could be allowed to weaved Ningxia antique carpets.
● "Ningxia" antique carpet
There are a few ningxia antiques carpet now, in good condition's carpet is very rare. Some "Ningxia" antique carpets were made in zuoqi area (Inner-Mongolia).
● China genuine Ningxia antique carpet, only available in one place: China Antique Carpet Collectoin.
The ningxia antique carpet with the good authority of us have been recognized by authority of China.


Antique ninghsia carpet knowledge of China top Musemu's Appraisal Expert


Enter into Beijing antique carpet gallery

Ninghsia antique rug 5

(N0094-N0099)
Ninghsia antique rug 4

(N0077-N0093)
Ninghsia antique rug 3(N0038---N0076)